Tracking, Accountability & Awards
TRACKING OUR PROGRESS
Like any organization that continually adapts to the changing needs of its community, Family Houston confronts many challenges. In 1999, Family Houston developed proprietary software to resolve one of those challenges: the efficient tracking and management of client and employee activities as well as the tracking of outputs and outcomes for a range of programs.
During 2016, Northshore Consulting Group, LLC, a Houston based consulting and technology company, acquired the software and worked closely with Family Houston to enhance and modernize the solution into a commercially available state of the art cloud based application called tno endeavor™. This application makes it possible to effectively manage services, coordinate client and staff scheduling, generate invoices, and provides real time reporting of productivity, outputs and outcomes.
With this new system, Family Houston has been able to improve productivity, increase the number of clients served, and ultimately improve the impact of our programs. Because this data collection and operational management program is web-based, it is simple to use and cost-effective. Flexibility is built into the design, allowing agencies to customize the program to meet their unique needs. For more information on tno endeavor click here: www.northshorecg.com or call Liz Green at 713-802-7869.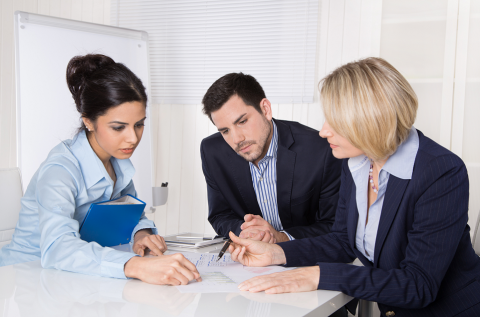 ACCOUNTABILITY
Family Houston is committed to financial integrity.
To view our 2018 Annual Report, click here.
To view audited financial statements for the year ended June 30, 2018, click here. These financial statements were audited by Blazek & Vetterling, L.L.P. certified public accountants.
To access Family Houston's (Family Service Center of Houston and Harris County – EIN 74-1152613) Form 990,  click here.
ACCREDITATIONS AND AWARDS
2017 Best Places to Work Finalist
2009 Most Outstanding New Program from Ways to Work national.
2007 Silver ADDY Award for design of agency's 2006 Annual Report.
2006 Award of Excellence for Best Practices from the Mental
Health Corporations of America (also received in 2005, 2004, 2003, 2002, 2001,1998,1996).
Accredited by the Joint Commission since 1992