HELP PREVENT SUICIDE BY REMEMBERING THIS
A person at risk of suicidal behavior will often show warning signs. Learning about, understanding, and recognizing these warning signs is one thing everyone can do to help prevent suicide.
The American Association of Suicidology created the "IS PATH WARM" mnemonic to help people remember and recognize common warning signs.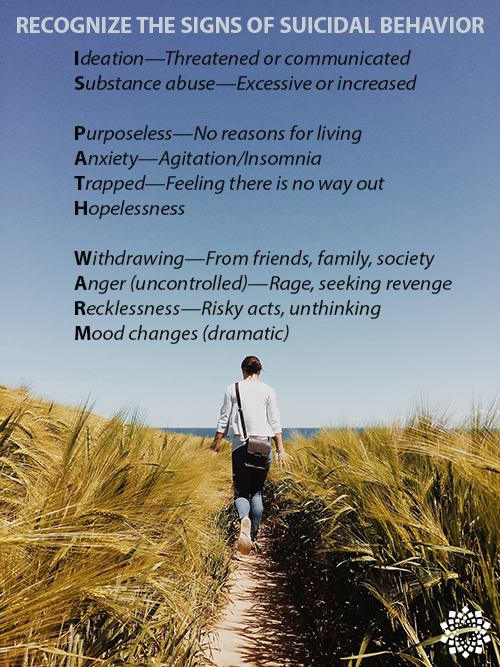 If you experience or see someone who is currently exhibiting these warning signs, seek help as soon as possible by contacting a mental health professional.
Family Houston's licensed counselors provide help on a sliding-fee scale, and no one is turned away for inability to pay. Our counselors practice in locations throughout the Greater Houston area. If you need help, call (713) 861-4849 to make an appointment.