8 WAYS TO SHOW YOUR CHILD THEY ARE LOVED
Every parent is unique in how they show love to their children.View this infographic to learn about eight ways you can show your child they are loved: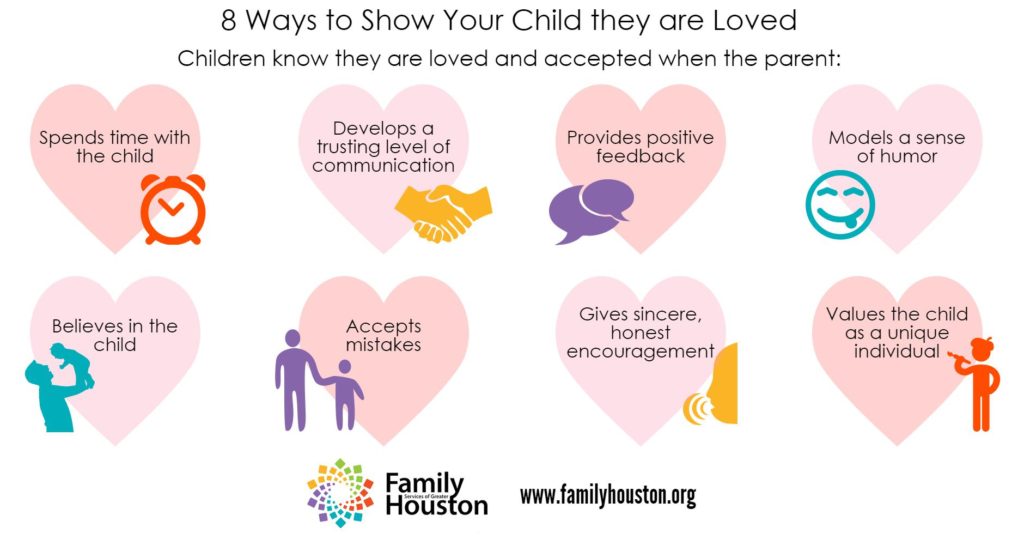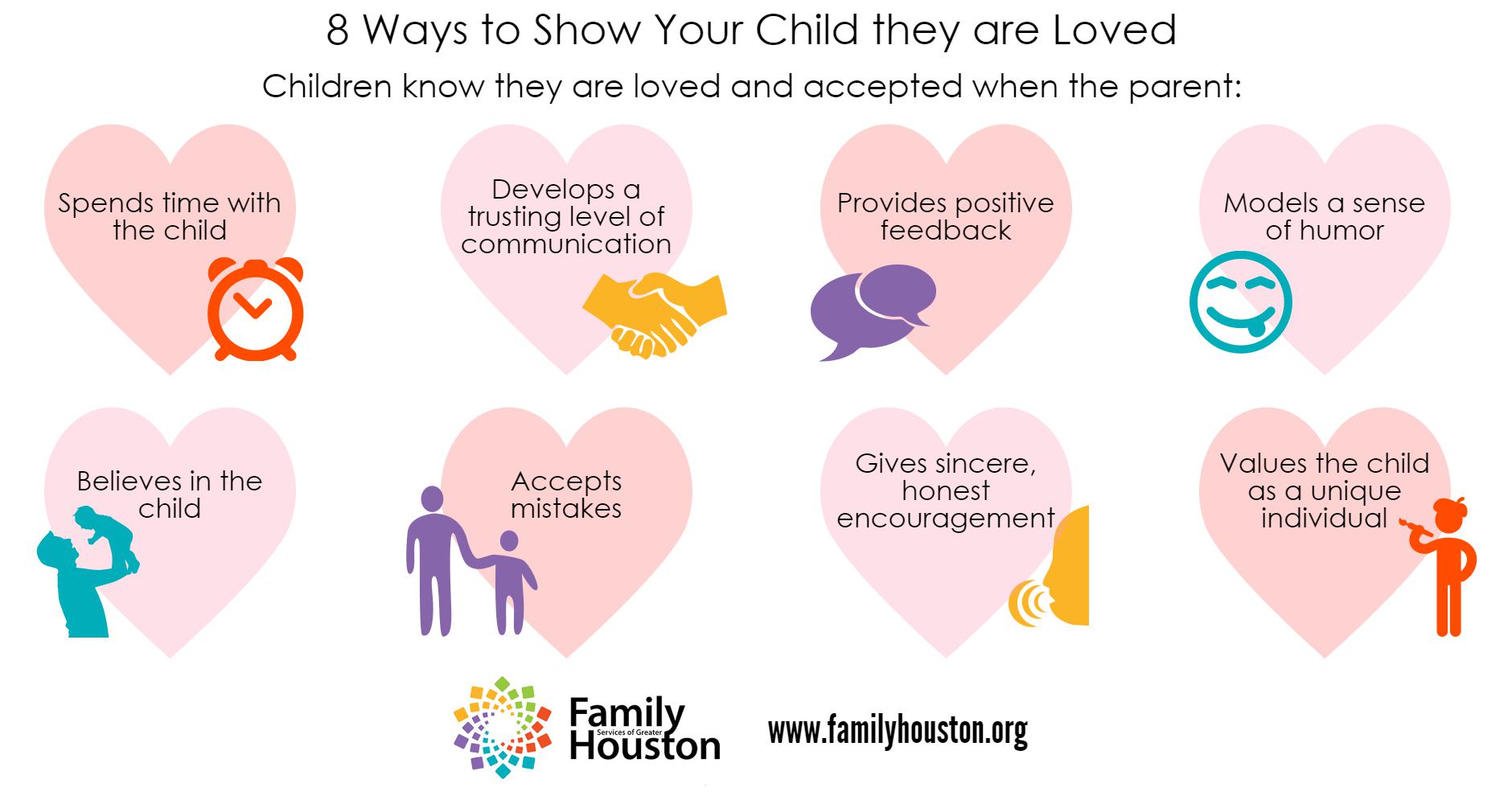 There are little things you can do every day to show your child they are loved. Smiling at your child every morning lets them know they are safe and loved. Positive praise also goes a long way with children. Tell them how well they are doing and be specific with your praise.
Taking care of yourself is a great way to also take care of your child. When you feel nurtured, it's much easier to care for and nurture your children. Take time for yourself and manage your stress so you're able to be present for your child.