7 WAYS TO SHOW YOUR CHILD THEY BELONG TO THE FAMILY
We all have a desire to belong and to feel valued especially by those whom we love. When we include our children they feel valued, important, needed and most importantly loved. Check out this infographic for 7 ways you can show your child they belong.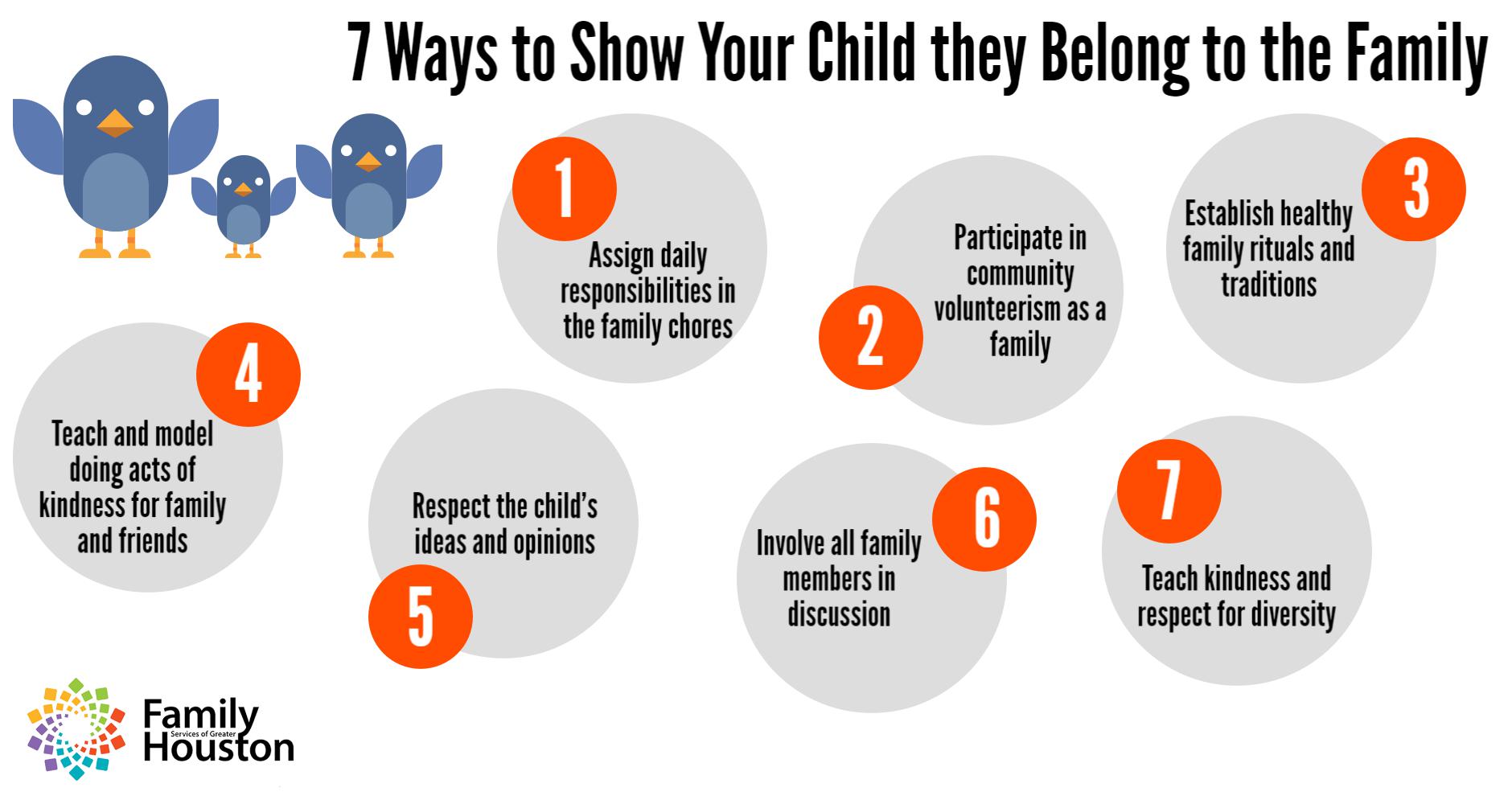 Why is it so important for children to feel loved? Feeling loved boosts children's self-esteem because now they feel like an essential member of the family.  When they feel like they are truly a member of the family, they begin feeling a sense of responsibility and begin participating and engaging more openly and without fear.