Family Houston is Expanding Counseling for Children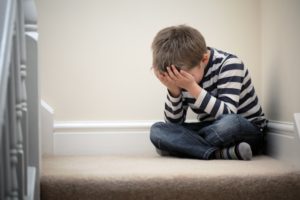 Although in the past two years more than 12,600 children and their families have received mental health services from Family Houston,
an estimated 14,000 children are still in need of mental health counseling in the greater Houston area
. To proactively address the gap in care, Family Houston is expanding counseling for children by adding staff throughout
our service area
, which includes Harris, Montgomery, Fort Bend and Waller counties.
"Expanding the number of children's counselors is vital to providing each client with the one-on-one attention needed for building trust and connection," said Family Houston CEO Charly Weldon. Family Houston received a grant from the United Way of Greater Houston to fund the hiring of additional counselors. Family Houston mental health counseling is a critical resource for children living in poverty, because no one is turned away for inability to pay.
Our master's-level, licensed counselors use Play Therapy, Parent-Child Interactive Therapy, and Trauma-Focused Cognitive Behavioral Therapy to help children express feelings, modify behavior, and develop problem-solving skills. Jessica Cisneros, Family Houston Vice President of Behavioral Health Services, said, "Introducing skills to manage negative feelings and actions before they interfere with school, compromise relationships, or potentially lead to risky behaviors benefits us all by building strong families for a healthy Houston."