There are times in life when we all need a friend, our family to lift us up, an extra hand or even professional help to get us back on our feet. No matter your situation in life, we all come across times of great difficulty – obstacles we cannot seem to overcome.
Many of us are fortunate to have friends and family to guide and support us, resources to help us succeed. But thousands of Houstonians do not. For them, without help, one problem can quickly lead to another. Family Houston is here to help. We are Houston's family.
Through Case Management, Counseling, and Financial Stability we help children, adults, and families address basic needs, mental health, and financial strength. We listen, advise, and provide resources as they navigate through some of the most difficult times of their lives. Last year, we assisted nearly 8,000 households. We were able to do so because of our generous family of donors.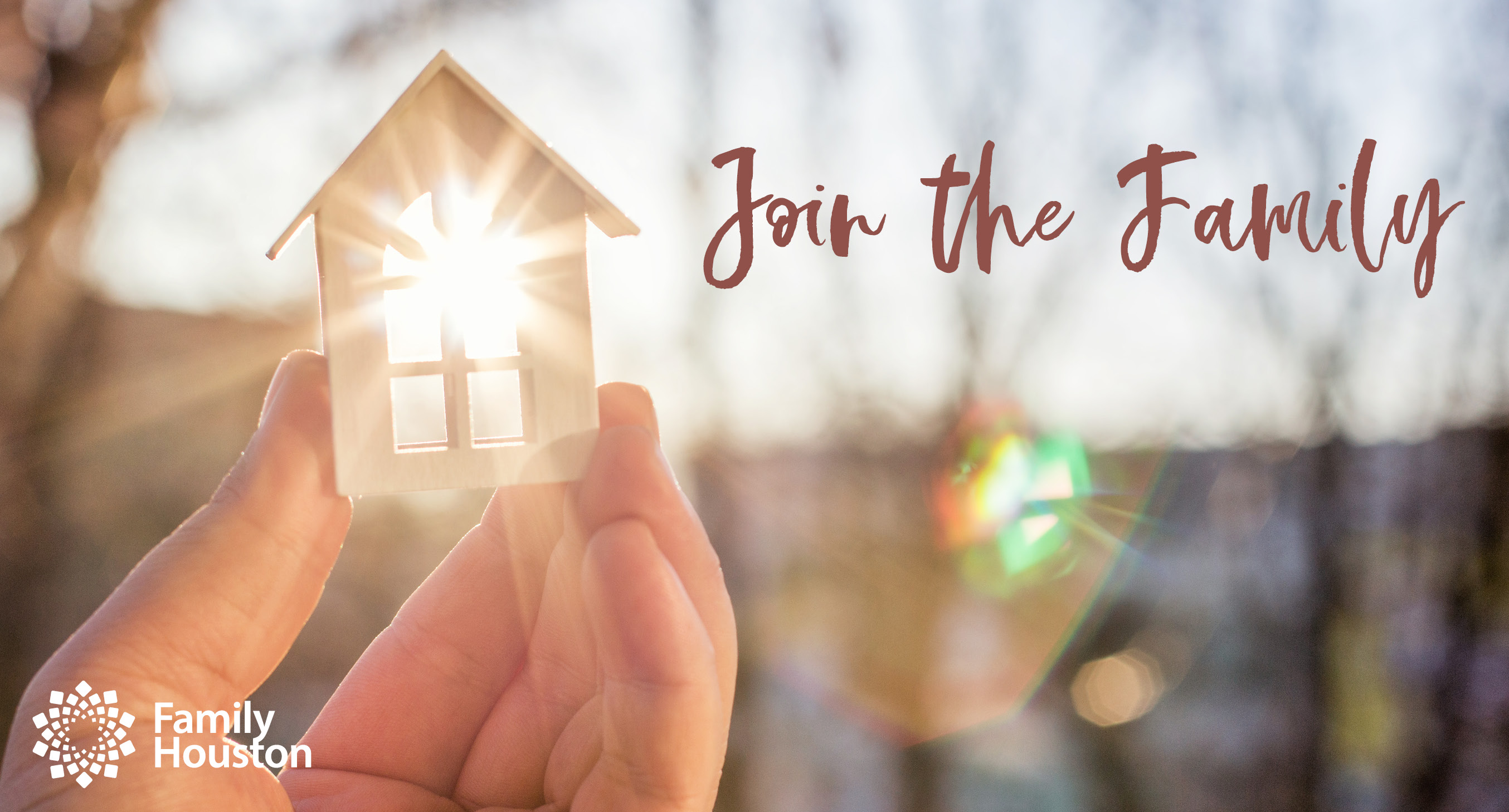 Join the family by donating now!
Evelyn had never heard of Family Houston until Hurricane Harvey destroyed her home's flooring, walls, and electrical wiring. She and her husband had always been able to manage challenges in the past and had never needed assistance. But the devastation of Harvey was overwhelming.
Evelyn contacted FEMA for help and they suggested she call 211 for further resources. 211 referred Evelyn to Family Houston.
Evelyn worked with Family Houston case manager Maria and Family Houston counselor Jorge to address her family's needs and her own stress surrounding their situation. Maria helped Evelyn connect with resources to help begin replacing items that were lost. Meanwhile, Jorge helped Evelyn make peace with her trauma. She knew Jorge was on her side. He validated her feelings of loss, taught her techniques to overcome the struggles brought on by the devastation, and helped her acknowledge the length of time it would take for a full recovery.
Evelyn and her husband are still displaced, but their home is on track to be repaired by the end of 2018. Evelyn is thankful for where she is and they help she received from Family Houston.