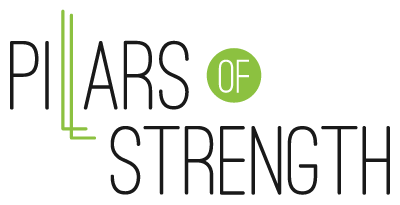 WHEN
Wednesday, May 1, 2019
11:00 am – 1:00 pm
WHERE
The Briar Club
2603 Timmons Lane
Houston, TX 77027
WHO
Honoree – Laura Jaramillo: Sr. Vice President Community Relations, Wells Fargo
Chair – Bill Gordon: Partner, King and Spalding
Speaker – The Honorable Mayor Annise Parker: President and CEO, Victory Fund and Victory Institute
Emcee – Bob Harvey: President and CEO, The Greater Houston Partnership
Sponsorship Opportunities
Presenting Sponsor: $15,000
Two (2) tables of ten seats (20 seats total) with premier seating
Seating with guest speaker, Annise Parker
Company/Sponsor name or logo on all printed and electronic event materials
Printed recognition on all luncheon tables
Verbal recognition from the podium
Pre-luncheon reception with guest speaker Annise Parker, honoree Laura Jaramillo, and chair Bill Gordon
Strength Sponsor: $10,000
One (1) table of ten seats (10 seats total) with preferred seating
Company/Sponsor name or logo on all printed and electronic event materials
Verbal recognition from the podium
Pre-luncheon reception with guest speaker Annise Parker, honoree Laura Jaramillo, and chair Bill Gordon
Power Sponsor: $5,000
One (1) table of ten seats (10 seats total)
Company/Sponsor name or logo on all printed and electronic event materials
Verbal recognition from the podium
Courage Sponsor: $2,500
One (1) table of ten seats (10 seats total)
Company/Sponsor name or logo on all printed and electronic event materials
Exclusive Opportunities
Speaker Sponsor: $12,500 – SECURED
One (1) table of ten seats (10 seats total) with preferred seating
Company/Sponsor name or logo on all printed and electronic event materials
Verbal recognition from the podium
Opportunity to introduce speaker from podium
Pre-luncheon reception with guest speaker Annise Parker, honoree Laura Jaramillo, and chair Bill Gordon
Program Underwriter: $12,500 – SECURED
One (1) table of ten seats (10 seats total) with preferred seating
Company/Sponsor name or logo on all printed and electronic event materials
Verbal recognition from the podium
Promotional materials distributed at every guest seat
Pre-luncheon reception with guest speaker Annise Parker, honoree Laura Jaramillo, and chair Bill Gordon
Thank you to our 2019 Pillars of Strength Sponsors!
Program
Revenew International/Traci and Kris Westbrook
Speaker
Debbie and Stephen Costello
Strength
BDO USA, LLP/Ron Martin
Jill and Bill Carter
Bill Gordon
Gene Graham
John P. McGovern Foundation
Power
First Tennessee Bank/Jackson Walker, LLP
Lisa and David Pitts
Sequitur Energy Resources
Mr. and Mrs. David M. Underwood, Jr./
Chilton Capital Management, LLC
Courage
Briggs and Veselka CPA's and Business Advisors
Carrizo Oil and Gas
Chevron
Maria and Gary Daugherty
Catherine and Joseph Garcia-Prats
Deborah and Clyde Grabein
Hispanic Bar Association of Houston
JoAnn Lee
Legacy Community Health
Merrill Lynch/Dion Hobbs
Prosperity Bank
Protiviti
Reed Smith LLP
Julie Shochat
Taghi Family / Alex Taghi
Kathryn A. Underhill
Media Sponsor
Modern Luxury
To purchase by phone or mail, contact us at
at events@familyhouston.org or 713-867-7764.
Sponsorship commitments must be made before March 1st for invitation printing.
Family Houston (Family Service Center at Houston and Harris County)
is a 501(c)(3) tax-exempt organization
(Tax ID#74-1152613). Contributions are tax-deductible to the extent allowed by law.