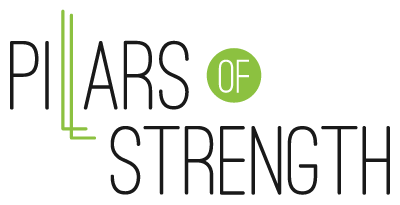 WHEN
Wednesday, May 1, 2019
WHERE
The Briar Club
2603 Timmons Lane
Houston, TX 77027
WHO
Honoree: Laura Jaramillo
Chair: Bill Gordon
Speaker: Honorable Mayor Annise Parker
Emcee: Bob Harvey
Sponsorship Opportunities
Presenting Sponsor: $15,000
Two (2) tables of ten seats (20 seats total) with premier seating
Seating with guest speaker, Annise Parker
Company/Sponsor name or logo on all printed and electronic event materials
Printed recognition on all luncheon tables
Verbal recognition from the podium
Pre-luncheon reception with guest speaker Annise Parker, honoree Laura Jaramillo, and chair Bill Gordon
Strength Sponsor: $10,000
One (1) table of ten seats (10 seats total) with preferred seating
Company/Sponsor name or logo on all printed and electronic event materials
Verbal recognition from the podium
Pre-luncheon reception with guest speaker Annise Parker, honoree Laura Jaramillo, and chair Bill Gordon
Power Sponsor: $5,000
One (1) table of ten seats (10 seats total)
Company/Sponsor name or logo on all printed and electronic event materials
Verbal recognition from the podium
Courage Sponsor: $2,500
One (1) table of ten seats (10 seats total)
Company/Sponsor name or logo on all printed and electronic event materials
Exclusive Opportunities
Speaker Sponsor: $12,500 – SECURED
One (1) table of ten seats (10 seats total) with preferred seating
Company/Sponsor name or logo on all printed and electronic event materials
Verbal recognition from the podium
Opportunity to introduce speaker from podium
Pre-luncheon reception with guest speaker Annise Parker, honoree Laura Jaramillo, and chair Bill Gordon
Program Underwriter: $12,500
One (1) table of ten seats (10 seats total) with preferred seating
Company/Sponsor name or logo on all printed and electronic event materials
Verbal recognition from the podium
Promotional materials distributed at every guest seat
Pre-luncheon reception with guest speaker Annise Parker, honoree Laura Jaramillo, and chair Bill Gordon
Thank you to our 2019 Pillars of Strength Sponsors!
Speaker
Debbie and Stephen Costello
Strength
BDO USA LLP / Ron Martin
Bill Gordon
John P. McGovern Foundation
Revenew International/Traci and Kris Westbrook
Power
Sequitur Energy Resources
Mr. & Mrs. David M. Underwood, Jr./Chilton Capital Management LLC
Courage
Maria and Gary Daugherty
Deborah and Clyde Grabein
Protiviti
Julie Shochat
To purchase by phone or mail, contact us at
at donate@familyhouston.org or 713-867-7764.
Sponsorship commitments must be made before March 1st for invitation printing.
Family Houston (Family Service Center at Houston and Harris County)
is a 501(c)(3) tax-exempt organization
(Tax ID#74-1152613). Contributions are tax-deductible to the extent allowed by law.